Church Lane Gallery August Showcase
25/07/2018
August is my showcase month at Church Lane Gallery. We have a "Meet the Artists" event on Saturday 28th July from 10 until 4. Please come and see us if you can, but the display will be in the Gallery through August if you can't make the 28th
Oxfordshire Art Weeks 2017
21/04/2017
So excited to be taking part in my first Art Weeks exhibition. I am exhibiting as part of the King's Seven group at the Church of St Peter and St Paul Kings Sutton (Art Weeks site reference 181) from 13th to 21st May. Do come along and take a look - details below
The White Horse Commission
21/04/2017
Delighted to be commissioned by The White Horse Pub and Restaurant, Kings Sutton
Link text here...
for four paintings, two of which will remain at The White Horse with the other two being shown there for sale. Really enjoyed painting these.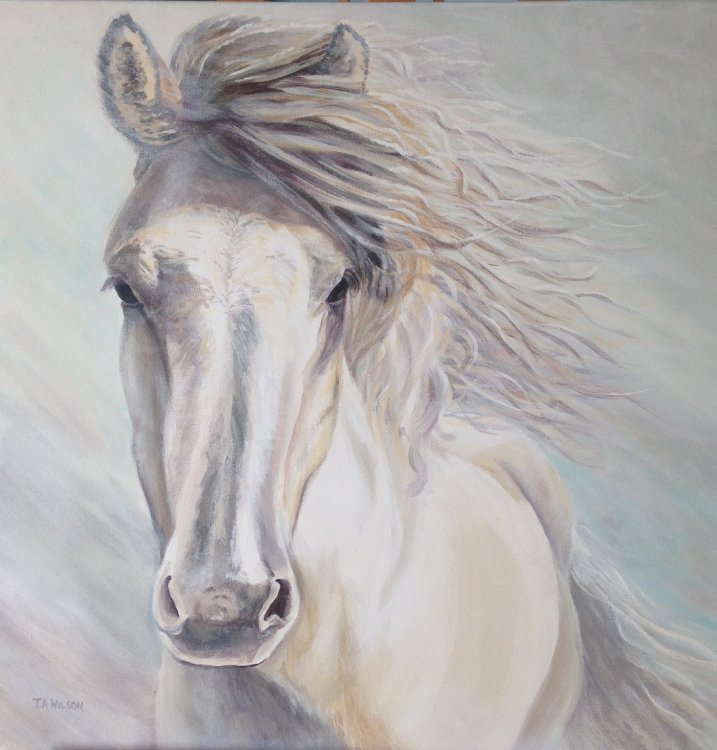 Festive friends
07/12/2016
Two little friends all ready to come with me to the craft fair on Sunday
Craft and Gift Fair Brailes
05/12/2016
I will be at the craft and gift fair at Brailes Village Hall on 11th December. Hope to see you there!
Christmas Cards
13/11/2016
Have been working on designs for Christmas cards. They feature our Labradors Tommo and Manny. Sadly we lost Tommo in the Summer so this is my way of keeping him involved in our Christmas.
Kings Sutton Craft Fair
29/10/2016
I will be at the Kings Sutton Craft Fair tomorrow. I have been busy getting everything together and it has taken some time as this is my first selling event. I have made my stand, framed and mounted paintings, had prints and cards made, packaged and labelled, and I think I'm ready!
Charity Exhibition
11/09/2016
I am taking part in the Elaine Marston and Students exhibition raising money for Katharine House Hospice. The exhibition takes place at Elaine's Studio Glebe Farm Turweston NN13 5JE on Friday 16th Sept 7 - 9 pm and Saturday 17th September from 10 am - 6 pm. Hope you can come along.
Inspiration
30/08/2016
Summer in Devon and Cornwall provided masses of inspiration for paintings with such beautiful scenery.
Happy Birthday
26/07/2016
Completed a double portrait commissioned as a gift.
Website launch
15/06/2016
After years of people telling me that I should sell my artwork I have decided to create a website. Thank you to everyone who has encouraged and supported me, especially Phil. Wish me luck .....